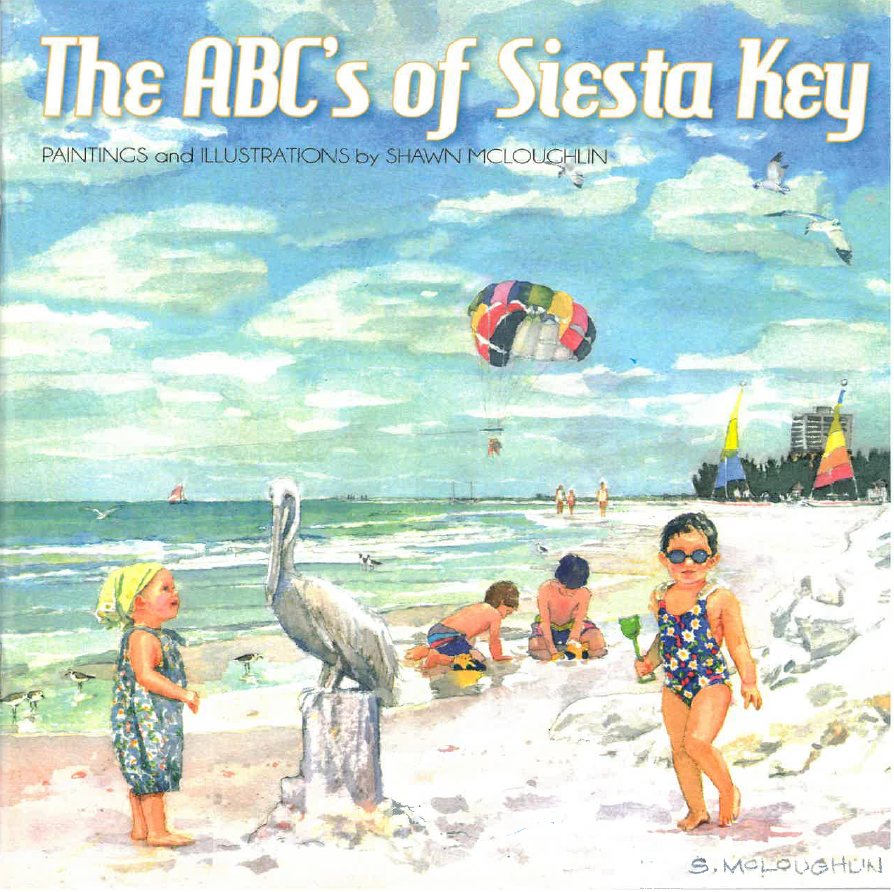 In time for holiday gift giving, the Siesta Key Chamber of Commerce has released its first-ever children's book, The ABCs of Siesta Key.
The 32-page paperback book is only $15 and available for purchase at three Siesta Key locations: Siesta Key Visitor Center – 5114 Ocean Boulevard, Beach Bazaar – 5211 Ocean Boulevard, and Captain Curt's Gift Shop – 1200 Old Stickney Point Road. Additional sales venues may be added at a later date.
Books are also available online. If ordered online there's an $11 shipping and handling fee per order. A maximum of six books may be purchased in a single online order.
The book was created in partnership with local artist Shawn McLoughlin who passed away Sept. 12, 2021 just prior to the book going to print. Shawn was very proud of this project and referred to it as his legacy. With the help and permission of his family, the book was finalized per his wishes. The book features original artwork, illustrations, and content specific to Siesta Key.
I think you'll agree, The ABCs of Siesta Key is a wonderful gift and keepsake item for locals and tourists alike. I've purchased mine.